Featured Property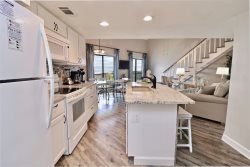 Regatta 303A - GULF VIEW
Guest Reviews
The location is perfect! We didn't realize how perfect until we got there. Our rental was spacious and clean. The staff was great! It w...
Beautiful place, exactly what was described. Beach is just steps away and great location. Everything was within a 5 minute walking dist...
The condo was wonderful. Very clean and updated. Loved the big balcony overlooking the beach. There is a washer and dryer in the unit. ...
View More Reviews
Available Properties
Loading Available Properties
Flexible Dates? View other Properties close to your Date Range.
Available
Unavailable
Check-in
Check-out
Not finding what you're looking for?